THE CALIFORNIA PRACTICAL CHAPLAIN ASSOCIATION IS A CERTIFIED PROVIDER OF CHAPLAIN CERTIFICATION BY P.O.S.T. (COMMISSION ON PEACE OFFICER STANDARDS AND TRAINING) IN STATE OF CALIFORNIA POST ID # 1381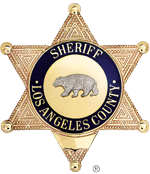 ATTENTION LOS ANGLES COUNTY SHERIFF DEPARTMENT CHAPLAINS.
IF YOU ARE REGISTERING FOR THEP.O.S.T. CERTIFIED CHAPLAIN CHAPLAIN TRAINING PLEASE REGISTER FOR THE BASIC CHAPLAIN CERTIFICATION TRAINING BELOW
NEXT SCHEDULED DATES FOR LIVE FEED TRAINING VIA ZOOM ARE:
JUNE 13-17 2022 9 AM TO 5PM
JULY 11-15 2022 9 AM TO 5PM
AUGUST 15-19 2022 9 AM TO 5PM
SEPTEMBER 12-16 2022 9AM TO 5PM
OCTOBER 17-21 2022 9AM TO 5PM
NOVEMBER 13-18 2022 9AM TO 5PM
DECEMBER 12-16 2022 9AM TO 5PM
AFTER REGISTRATION YOU WILL BE CONTACTED WITHIN 24 HOURS TO GIVE YOU INFORMATION TO ACCESS AND BEGIN TRAINING
BASIC CHAPLAIN CERTIFICATION TRAINING $450
P.O.S.T Course # 40010 - This course includes CISD - Critical Incident Stress Debriefing Certification
This couse will be a combination of online/independent learning and LIVE FEED classes on Zoom.
CLICK HERE TO DOWNLOAD P.O.S.T. CHAPLAIN TRAINING CERTIFICATION BROCHURE
CISD CERTIFICATION ONLY TRAINING
P.O.S.T. CERTIFIED COURSE # 10560
TRAINING COST $249.99
CLICK HERE TO DOWNLOAD P.O.S.T. CISD CERTIFICATION TRAINING BROCHURE
MASTER POLICE CHAPLAIN CERTIFICTION
(Must have already completed P.O.S.T. Course #40010 Basic Law Enforcement Chaplain Course)
This is comprised of 46 California Police Academy Courses required of Police Officers before graduating from Police Academy. This gives the Police Chaplain the same knowledge that the people they serve have to acquire to be a Police Officer in State of California. Contact us for details.
CLICK HERE TO DOWNLOAD MASTER POLICE CERTIFICATION BROCHURE
IN CLASS TRAINING SESSIONS SUSPENDED AS A RESULT OF COVID-19
As a result of the COVID-19 crisis, the training facilities currently being utilized by the CPCA have been closed effective March 31st 2020. We will be meeting on SEPTEMBER 31st 2021 to discuss the rescheduling of in class P.O.S.T. Courses Basic Law Enforcement Chaplain & Critical Incident Stress Debriefing. In the event that mandatory closures continue beyond September 31st our team will enact a VIRTUAL CLASSROOM to allow registered participants in the training an opportunity to get their training and certification as these skills will be in demand dealing with the crisis at hand. Our Senior Command Staff is working diligently at making this a streamline process so we can continue to have trained individuals out there helping those in need within the State of California.
Dr. Robert L. Perkins C.P. B.C.E.T.S.-Chief of Chaplains, California Practical Chaplain Association
The California Practical Chaplain Association was established for the purpose of recruiting, training and supporting men and women who wish to serve God in various fields of Chaplaincy. The CPCA is a registered non profit corporation in the State of California.
Our primary goal is to interface with both ministerial and secular worlds for the purpose of promoting tolerance and understanding, and to provide professional, trained, and dedicated Chaplains in the work force. We accomplish this by providing training, recognition and certification for working Chaplains in various fields of Chaplaincy.
There are several areas of Chaplaincy. Many people are involved in ministries that are actually Chaplaincy and don't realize it. They lack 3 things in order to be a Chaplain:
Training
Certification
Credentials
The C.P.C.A. endorses all types of Chaplaincy and recognizes the needs for coverage. Some areas of coverage are:

Collegiate - Fire - Hospice - Hospital - Industrial - Jail & Prison - Military - Motor Cycle - Surfing - Police - Search & Rescue - Sports And Transportation
If you are working in an area of Chaplaincy not listed, please contact us. We will determine if it falls within one of our programs.